Holistic GYN Care and Homebirth Midwives in NYC & Long Island
Holistic Midwifery New York
A Sanctuary for Authentically Holistic Healthcare in NYC & Long Island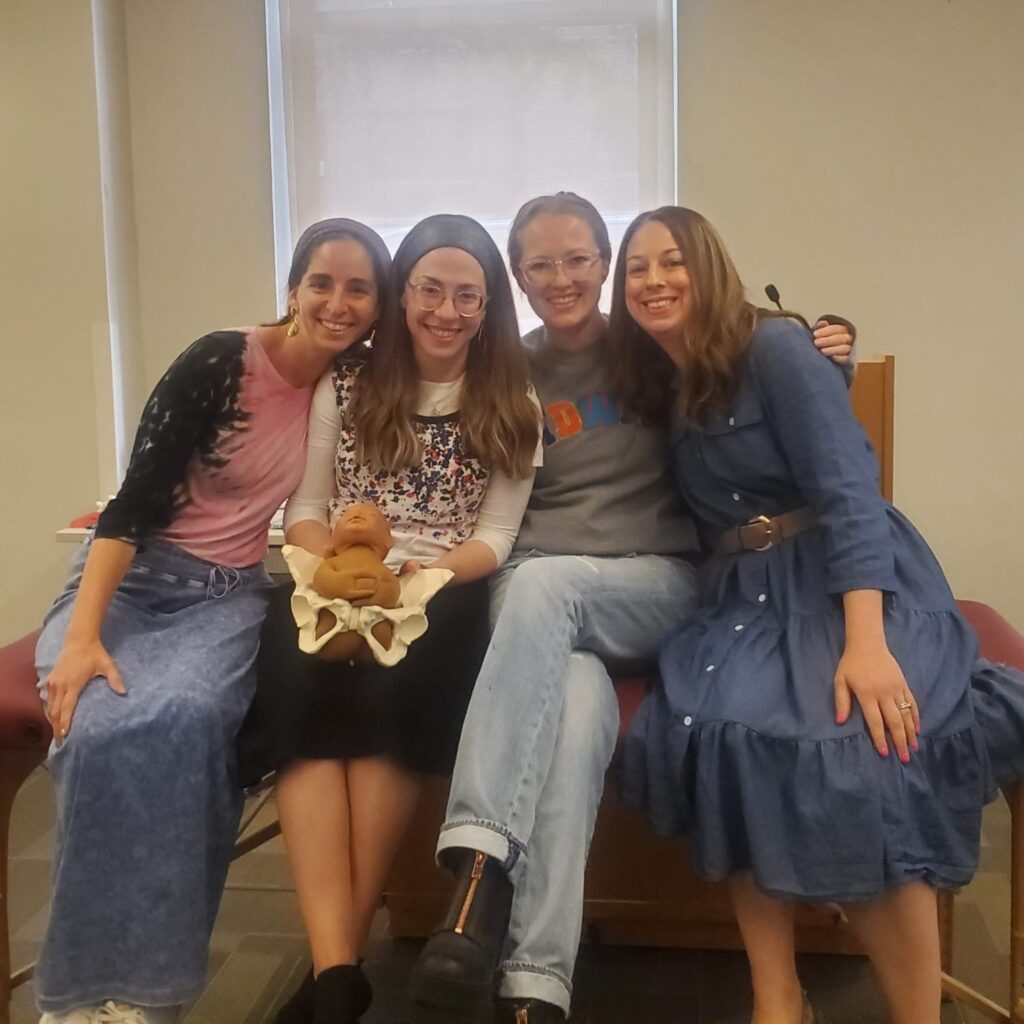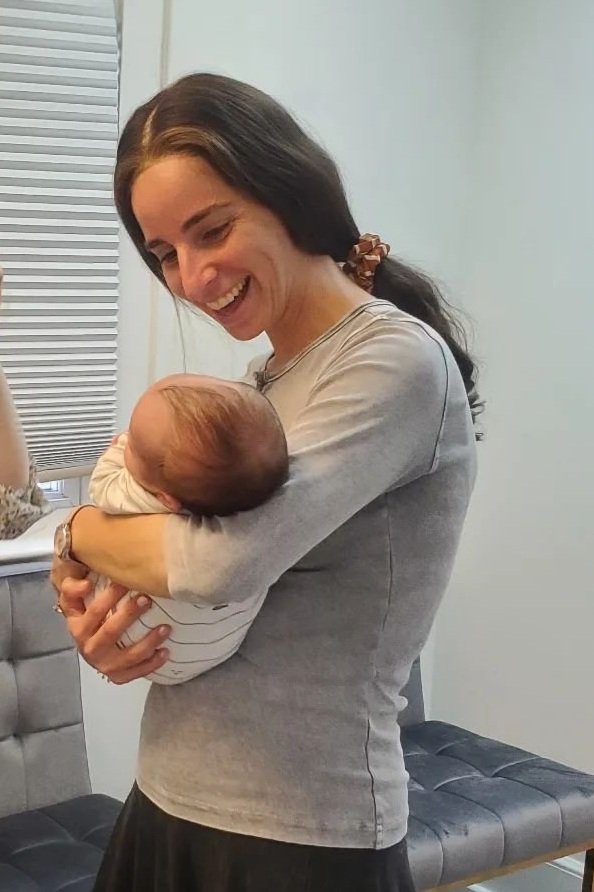 We are midwives because we believe in women. We trust birth to work best when it's a mother-led, natural process. Birth is a transformative and precious life experience. Our practice is a sanctuary for people seeking authentically holistic care.
Learn more about Holistic Midwifery New York and your Long Island & NYC -based midwifery team.
Our practice is founded on our deep trust of the exquisite wisdom inherent in the human body.
Holistic Midwifery New York is founded on the deep trust that a woman's body and the natural process are inherently self-sufficient and exquisitely wise. We honor nature's design and humble ourselves to its process. Our practice is a sanctuary for women seeking authentically holistic care, including an integration of conventional, cutting-edge midwifery research with traditional, ancestrally accumulated midwifery wisdom.
"It's not just the making of babies- but the making of mothers- that midwives see as the miracle of birth"
New York City & Long Island Locations
Call us today for your free consultation
We're standing by ready to answer any questions you have.
Homebirth in New York and Long Island
We specialize in providing personalized care to expectant mothers and their families, offering a range of services to support the health and wellbeing of both mother and baby.
Our midwives have extensive experience in homebirth and are committed to creating a safe, supportive and nurturing environment for families who choose to give birth at home.
Through providing holistic care that honors the unique needs and preferences of each individual family, our goal is that your homebirth experience can be a safe and empowering option.
Contact us today or click below to learn more about our Long Island & NYC at-home birth services and how we can support you on your journey to motherhood.
Holistic Midwifery & It's Role in Homebirth
Holistic midwifery is an approach to childbirth and maternity care that emphasizes the physical, emotional, and spiritual well-being of the mother and child throughout the pregnancy, birth, and postpartum period. Holistic midwives work to create a supportive and nurturing environment that promotes a natural and safe childbirth experience. It aims to provide personalized care that honors the individual needs and choices of the mother and her family.
Holistic midwives also place great importance on the mother's emotional and spiritual well-being. They provide support to help women and their families navigate the emotional challenges of pregnancy, birth, and postpartum, and help them connect with their own inner resources and sources of strength.
Review Us or Read More Reviews on Google or Facebook
No words will adequately describe the amazing experience one gets with birthing with Midwifery NY. It's how every birth should be, with knowledge with comfort, just the way mom wants. That is Midwifery NY. The patience and love judy and her team have radiating at each visit like you're her only patient. Everything explained so well with mom making the choices for HER birth experience. I felt so calm and taken care of like never before!
This is a truly special team of midwives – and especially Judy – who is so genuinely passionate about positive, gentle birthing that you just want to hug her! If you've ever felt unheard by a provider, or are looking for a birth experience that relies on intervention only when necessary, that supports and empowers birthing people and their partners in having the birth they want – look no further! Judy took me on as a patient when I was 36 weeks, was always available to me via video, phone and text, giving me sound medical advice but also just making sure I was ok, every step of the way. I'll never forget how she greeted my baby during my first office visit and just made us all feel so at ease with the pregnancy. Her partner Rachel attended our home birth and it was truly the most peaceful and amazing birth experience I could have imagined. A dream come true!!! Support this practice. We will definitely choose them for our next homebirth!
There is nobody like Judy and her team of midwives! Judy is super knowledgeable, respectful, thorough, and understanding. My experience with her was incredible!! Having a midwife with her level of expertise combined with her caring nature is hard to find! She will always be a part of our family!
I don't know where to start, but I will do my best to keep it short lol. I just want to say, I have NEVER met someone who was as dedicated and passionate about home birth and holistic motherhood as Judy! This is a group of women who not only went out of their way for me but also made sure I was always taken care of and got the BEST medical care when needed. If I could give 10 starts I would. The dedication and passion to home birth was unmatched. I 10/10 recommend for anyone looking for a midwife, thank you guys for doing all that you could for me, I have found my forever midwives!
Each midwife in the practice showed so much care and concern before, during, and after birth. I felt so supported throughout my long and intense labor and never felt rushed. I am so happy that I chose to have a home birth and that I chose Judy and her team. Judy answered each and every one of my questions. She has so much knowledge and if she needed to look into something and get back to me she did.
I wish every pregnant woman could have the experience of having such wonderful, supportive, and highly-qualified professionals as their care team. Throughout my pregnancy and birth I felt heard, respected, and valued. Judy's understanding and prioritizing of informed consent is beyond that of any doctor or nurse I have ever encountered. I truly felt that all decisions made were my own. Through the ups and downs of the pregnancy the midwives were there for me and any questions or concerns I had. My pregnancy ended with the home birth of my first baby, a beautiful, not so little nine pounder. No perineal tearing! I deeply appreciated the patience that Rachel exhibited during the birth. These women really believed in my ability to bring my baby into the world and didn't demand I do it within a certain amount of hours. Thank you, thank you to all of the amazing midwives on this team!! I will always recommend Holistic Midwifery to anyone I know expecting a baby!
At-Home Birth Service Locations
A Discussion on Midwifery & Home Birth with the Midwives of Holistic Midwifery New York​
Meet the Midwives of Holistic Midwifery New York and hear what they have to say about home birth and midwifery in NYC and Long Island.
Holistic Midwifery New York FAQs